OpSNAP – new dashcam portal launched in Lancashire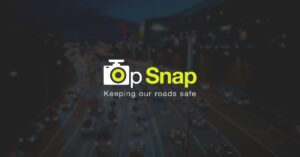 Lancashire Police are wanting the public's help to keeping the counties roads safe for all road users by submitting evidence of driving offences and anti-social driving. 
Lancashire Police have launched an online portal where people can upload digital footage of suspected traffic offences.
This includes offences of dangerous driving, driving without due care and attention, careless and inconsiderate driving, using a mobile phone, not wearing a seat belt, contravening a red traffic light, contravening solid white lines, and other offences where the driver is clearly not in proper control of the vehicle.
OpSNAP enables the public to submit digital evidence in relation to witnessed driving offences. The Constabulary's OpSNAP team of officers who are experienced in the application of road traffic legislation will then review the evidence and prosecute road users where appropriate.
All submissions are processed with our ultimate game to reduce incidents of poor driving on our county's roads.
This system provides the following:
A quick and easy method of submitting digital evidence.
A means of digital footage to be reviewed which will allow for more timely investigation of traffic offences.
Ensures that we keep our roads as safe as possible by bringing offenders to justice with the best available evidence.
Create an environment where people will refrain from poor driving due to a fear that their driving may be witnessed on digital format and reported to the police who will take positive action.
For more information about the system and how to submit footage please visit the frequently asked questions page
If you have footage of a minor motoring offence, please visit the OpSNAP portal here